Many of our ICFP Youth 2013 from the International Conference on Family Planning are still on the ground in their communities advocating for sexual and reproductive health months after the conference has ended. FHI 360 has highlighted a few of them here.

Re-post: Degrees.fhi360.org
Implementing youth-friendly health services in Malawi
Barwani Msiska, a youth advocate from Malawi, discusses the critical role of policy change in the improvement of youth sexual and reproductive health.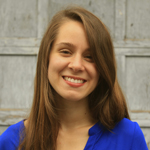 Why I choose to be a youth advocate for family planning
Burcu Bozkurt, a youth advocate, explains why she is so passionate about the sexual and reproductive health of young people.
One youth's quest to improve reproductive health in Nigeria
Isaiah Owolabi, a participant in the Interagency Youth Working Group online forum, Following through on the 2013 ICFP: Youth, SRHR and policy change, offers his views on youth sexual and reproductive health.